Community Care
OFFERING HELP, HOPE, AND HEALING.
Cold Weather Aid
 Yavapai Territorial Gospel Rescue Mission collects and distributes items to aid those who are in danger of being exposed to the winter elements because of homelessness or lack of heat and funds. We are able to distribute throughout the entire Yavapai County.
Donated items that may be available: coats, socks, gloves, hats, scarves, boots, blankets and sleeping bags. These items are free of charge.
If you are in need or know someone who is, please contact us.
Bread
The Mission receives "day-old" bread from Bimbo Bakeries and distributes it twice a week throughout all of Yavapai County to community resources who give aid to the homeless, homebound and working poor. Contact the Mission if you or an organization is in need of this product. Through an agreement with Bimbo Bakeries none of the product can be sold.
Bikes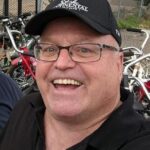 If you are in need of transportation, the Mission can help out with a bicycle. Frank "The Bike Man" Davidson is working with the Mission to rehab bicycles for those looking for a faster way around. Contact us.
Contact "The Bike Man" at 1-760-791-2278 if you want to donate a bicycle, parts, time or are in need of a bicycle for yourself.
Clothing/Household Items
The Mission receives clothing and household items on a daily basis. These items can aid those who cannot afford every day items or have tragically lost them in a fire; whatever the circumstances the Mission may have what you require. YTGRM does not sell the donated goods, but gives them away. Contact us if you are in need.
It doesn't take much to change a life.
Subscribe to our newsletter or donate today. Start making the difference.
602 Lincoln Ave
Prescott, AZ 86301
(928) 443-8779